365 Day

Money back guarantee. If you're not completely satisfied, we'll fully refund you.

Eco-Friendly

99.9% less plastic, packaging, trucking and storage than traditional 5 litre cans

Feel Good

Feel satisfied knowing that you are recieving a premium product with outstanding service.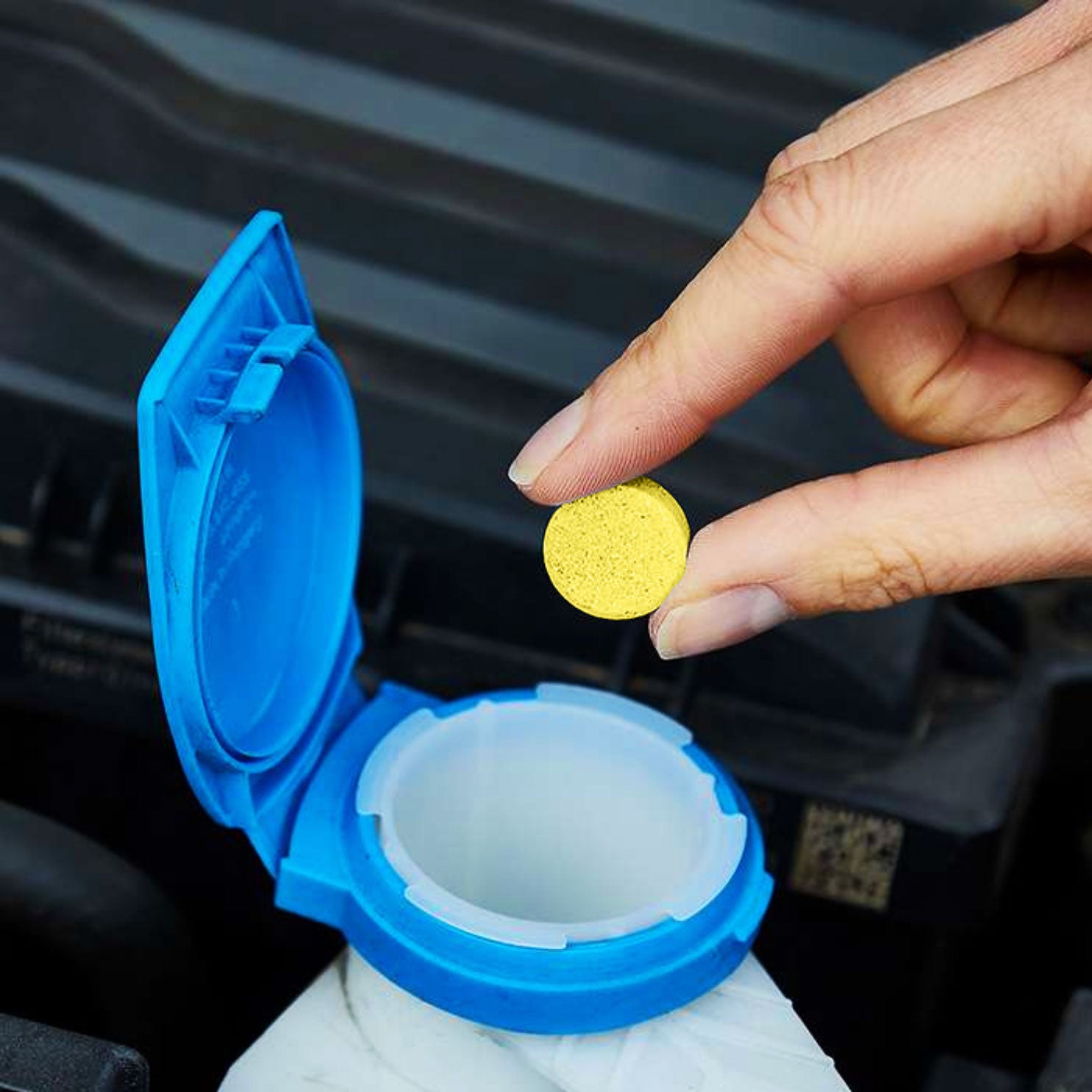 Our Car Windscreen Wash Tablets: 1x Tablet = 5L
True all-year-round use; salt, sap, bugs & traffic film
Tested to -7° Certified at -5°
DEKRA approved quality standard since 2006
Over 1 million sold
Delivered by Royal Mail through your letterbox
99% lighter than a 5l plastic bottle of ready mixed screen wash
Guaranteed not to damage or dull paintwork/trim
Proven to increase the lifespan of windscreen wipers
Shop Now
Car Screen Wash Designed With The Planet In Mind
On average, a driver will throw away four plastic screen wash bottles every year, this amounts to 100 million in the United Kingdom alone. This plastic waste is entirely unnecessary due to our windscreen wash tabs.
Our car windscreen wash tabs eliminate the need for any excess plastic packaging. So, on top of cleaning your car windscreen with non-toxic, premium, and easy-to-use wash tablets, you're also taking a step towards a greener future. 
Our top priorities are creating a quality product that will enhance your car windscreen and, of course, benefit the environment. However, we are also conscious that sustainable alternatives are often more expensive than regular items. This is not the case with our Diamond car windscreen wash. We pride ourselves on producing high-quality screenwash with a low price tag. 
We are also aware that buying car screen wash is often an errand that slips people's minds. This is why we offer a no-contract subscription service, which enables you to save money on our already affordable product. To make this even easier, our car screen wash tablets are delivered to your door.
Goodbye frustration, hello quality & service
Premium all-year-round car screen wash with FREE DELIVERY
Shop as a one-off or join our no-contract subscription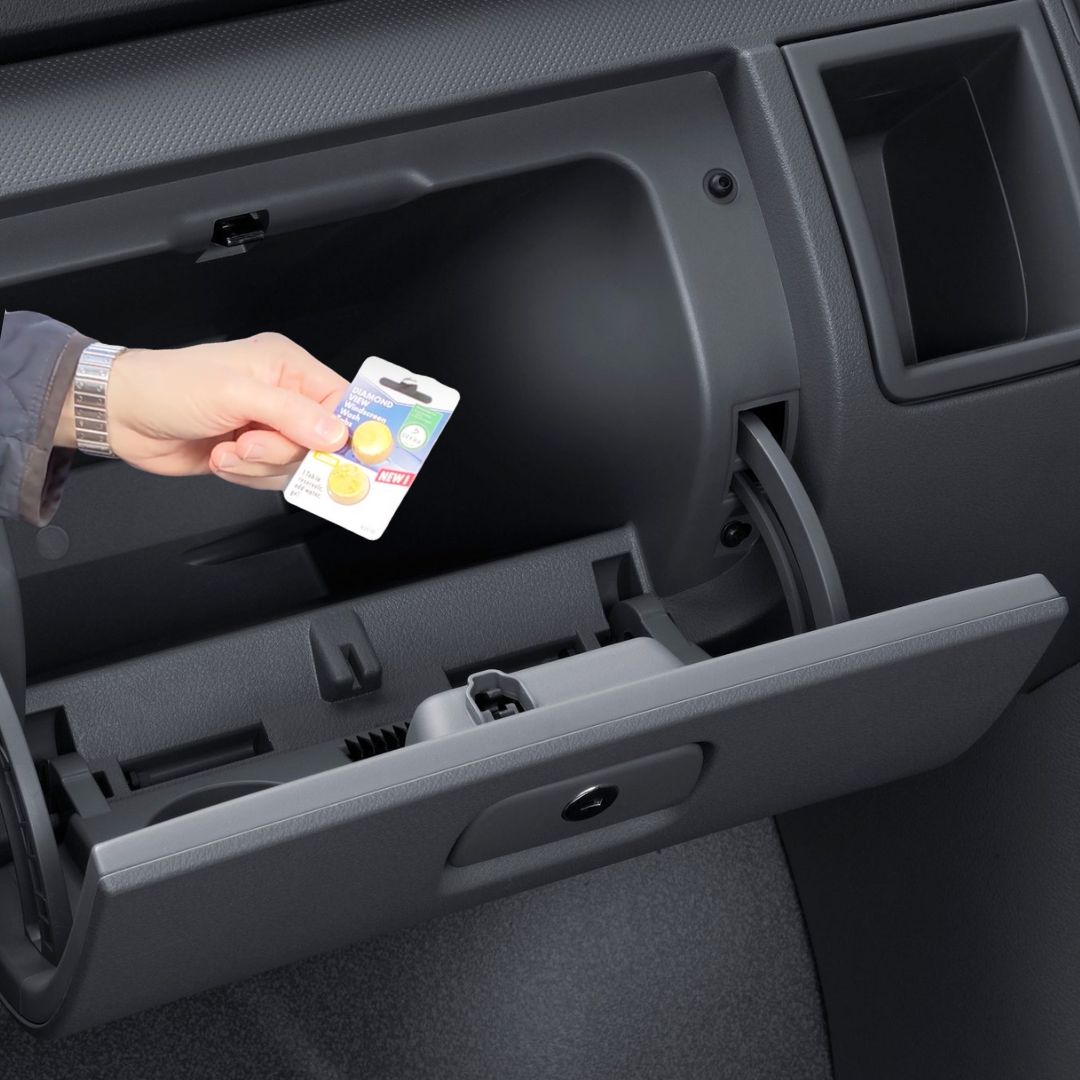 Why Should I Switch To All-Season Screen Wash Tabs?
As we stated before, over 100 million five-litre bottles of screen wash are used annually. This equates to 625,000 pallets with two million tonnes of associated cardboard and packaging. To top this off, this amount of screen wash production, storage and movement also consume over EIGHT MILLION litres of fuel.
Shop Now
Good Service

Good reliable company. The screen wash I ordered arrived in only a couple of days.

Excellent product

Excellent product and service. I was very pleased with the performance of the tablets and will certainly be buying again.

Very convenient

Does the job did not have to wait long for delivery to arrive also no hassle anymore of carrying bottles of screen wash
If you're not satisfied, we're not satisfied!
365 day, money back guarantee. If you're not completely satisfied, we'll fully refund you.
FAQs
Is your packaging recyclable?

Yes; all our packaging is 100% recyclable and it is made from recycled materials.
Do the screen wash tablets pollute any natural water; rivers, seas and/or oceans?

No, our screen wash tabs are 100% water soluble and biodegradable.  They do not contain any plastic or toxic agents.
Can you use it all year round, even in winter?

Yes, it is all-season screen wash. It will remove bugs and traffic film all year long. It is tested to -7° and sold in the -5° catagory.
Is the packaging child-safe?

The screen wash tab packs are carefully designed to be child-impeding but please make sure the packaging is always stored safely out of reach of children and pets.
Could my pet chew through the packaging when it is posted?

Our mailing packs are designed to make it difficult for animals to get into, however, if your pet normally chews the post we recommend we do not deliver to your home.  We can deliver your tabs to an alternative address, a friendly neighbour or your place of work perhaps?
What if my delivery doesn't arrive?
What is your returns policy?

We offer a full money-back guarantee should you not be entirely satisfied, you can email us at service@ScreenWashKing.com to
request this.   
Can I buy a ScreenWashKing.com for another person?

Yes, it is very easy, you just put their details in the delivery address section.
How much do you charge for delivery?

There is no separate cost for delivery. The price you pay includes the delivery costs.
Do I need to wait in when they are delivered?

No, although they are tracked you don't need to wait in and no signature is required.

Our postage packet is small; 16cm x 11cm x 1cm thick (size of a typical postcard and 1cm thick) and is delivered by Royal Mail with your standard letter mail.
Does the cost include VAT?

Yes, UK VAT is included in the total cost. All our costs quoted are inclusive of UK VAT at the prevailing rate.
How could I cancel my subscription?

All our subscriptions are no-contract based, meaning you can cancel anytime. You can just email us to cancel it or cancel your next payment due yourself without needing to contact us at all.